Lab « Cellules souches, Signalisation et Prions », INSERM UMR-S 1124
Université Paris Cité, Biomedical Department
45, rue des Saints-Pères 75270 PARIS cedex 06
mathea.pietri@parisdescartes.fr
website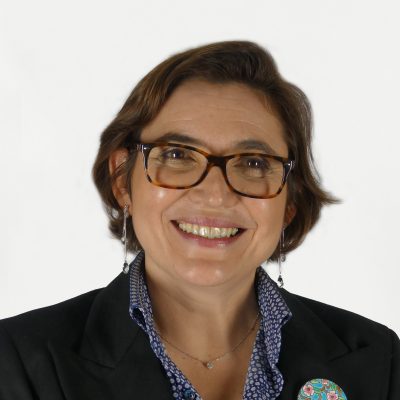 Mathéa PIETRI is associate professor of Biochemistry at the Paris Descartes University where she teaches biochemistry and neurobiology and develops a research activity on neurodegenerative disorders. She graduated from Ecole Normale Supérieure with a major on Biochemistry (ENS-Cachan) and received her PhD on "prion diseases" in 2006 in Cell signaling, Neurosciences, Endocrinology and reproduction at Paris X University. After a post-doctoral experience on microfluidic devices to reconstruct neuronal networks, she is now working in the team « Stem Cells, Signaling and Prions » ( B. Schneider, INSERM U1124) on the identification of neurodegenerative mechanisms common to several amyloid-based neurodegenerative diseases with the perspective to identify potential therapeutic targets to combat these pathologies. Since 2010, she is educational manager of the Master1 BioMedical Engineering program.
Neurodegenerative Diseases
Prions
Alzheimer's Disease
Signaling
Therapeutic targets
Biochemistry
Neurobiology
Stem cell Biology
Professional Responsibilities and Experiences
Educational manager of the Master1 BME