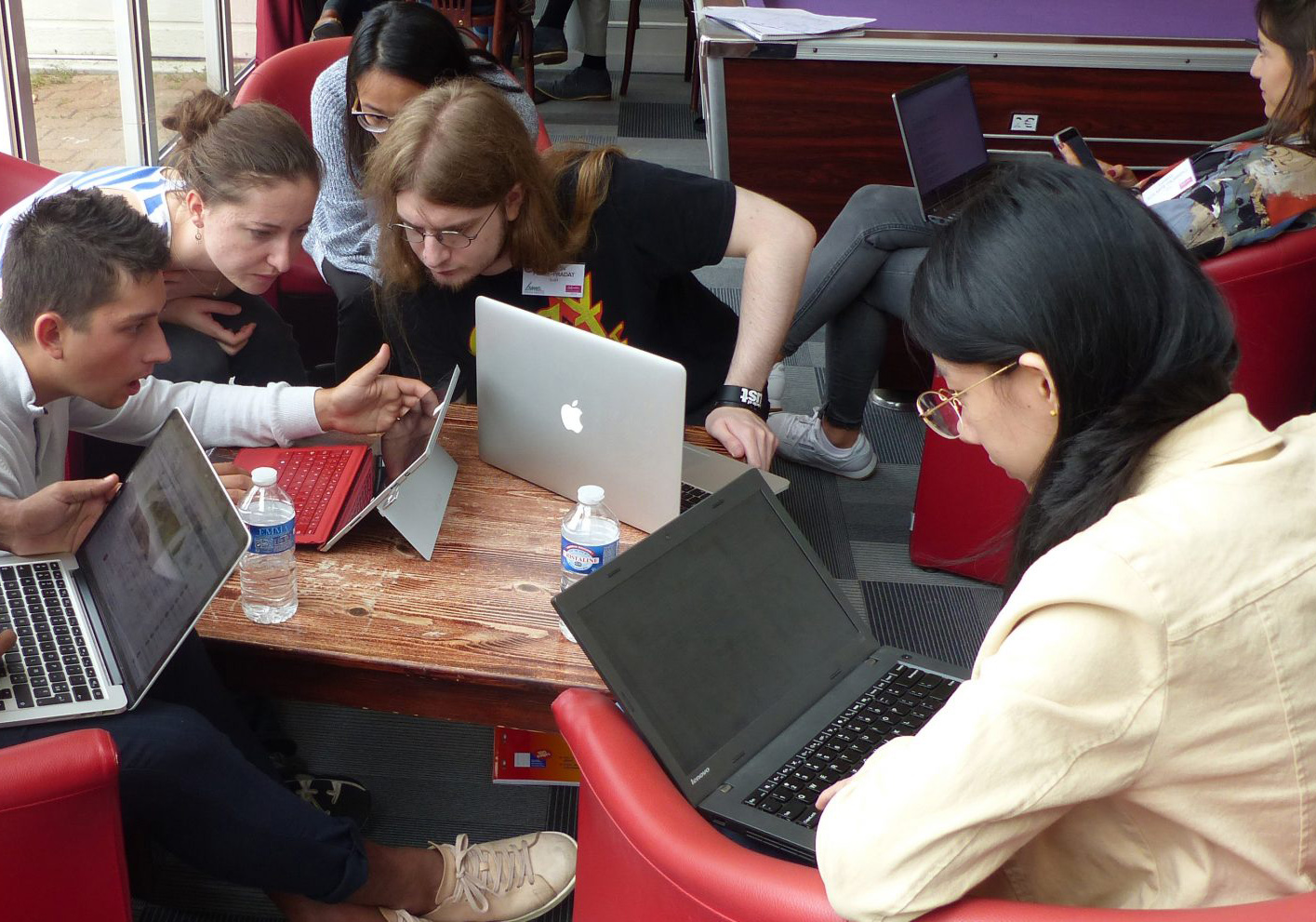 We do not provide housing, therefore you will have to look for an accomodation on your own.
Case 1: you already know in which University/School you will have to register (ENSAM, Paris Descartes University or PSL)
For students who will be registered at ENSAM (which doesn't have a guide), here is the information the ENSAM provides:
You must have your admission letter in order to start the booking process.
Option 1: Booking a room at the Arts et Métiers Student Residence. As the Residence is run independently from the School students have to apply by themselves on: https://www.maison-arts-et-metiers.fr/
Option 2: Other types of accommodation:
Go to https://artsetmetiers.studapart.com/en/ and log in with your personal e-mail address in the section "sign up". You will be asked to enter a code: HOUSINGENSAMPARIS
If your landlord requires a French guarantor ("caution"), see: https://artsetmetiers.fr
Case 2: you don't know where you will have to register yet (students usually know around mid-July where they will have to register for the next academic year)
Here are a few tips that could help you out:
We highly recommend that you look for an accommodation before your arrival, as it can be hard to find a good one in Paris. Most students pay between 400 and 600€ per month for accommodation. We would like to warn you that the rents are high so unless you are lucky to get a room at the CIUP residence, you will most likely get a room for a high price.
Prices depend on the area, for example, districts 5, 6, 16 and 8 are the most expensive ones. Yet you can find cheaper rents in districts 18, 19 and 20 or in the suburbs.
Cité Internationale Universitaire de Paris: CIUP
Located in the south of Paris, the International University Campus called Cité Internationale Universitaire (CIUP) has a number of different "houses" (Canadian House, Japanese House, German House, American House, etc.) where foreign students can apply to live. You can apply directly on their website.
NB. We recommend that you apply as soon as you receive your authorization of enrollment because their rooms are highly sought after. The cost of a room is usually between € 450 and 600.
Les Estudines offer entirely furnished and equipped accommodation for students.
In order to Book accommodation there:
– Pick a student residence on their website
– or call the regional (Ile-de-France) booking center: 09 69 39 22 00 (free of charge)
You need to contact the booking center even if the student residences already appear as fully booked, because availabilities can change every day (departures, cancellations…etc.).
In some cases, the best way is to share an apartment where you will have a bigger place at a lower price.
http://www.appartager.com
www.colocation.fr
www.immojeune.com/en/flatsharing/paris
Private owners and real estate agencies
You can find accommodation online on your own.
WARNING:
Be very careful because unfortunately, even in Paris there are frauds. If you rent an apartment before your arrival, never send money to the owner without an official contract.
Apartment agencies being quite expensive, we would recommend that you try to find on your own first.
Some dishonest agencies ask you to pay in exchange for a list of apartments. Never pay for a list, you only pay when you have chosen an apartment!
Here are a few websites you can check out:
www.student.com
www.ecla-campus.com/en/product/actif
https://paris.craiglist.org/search/roo
https://www.morningcroissant.fr/
https://ads.fusac.fr/ad-category/housing/
M2 students will have to make sure they have an extra 150€ to cover part of full board lodging during the interdisciplinary seminar (to be paid on site, the second Monday of September).
Expenses for books and educational material are around 300 €. Living in Paris is expensive. For example, the cost of a room for students at the CROUS or the CIUP is between 500 and 600 € per month.